Top Father's Day Gift Ideas in 2020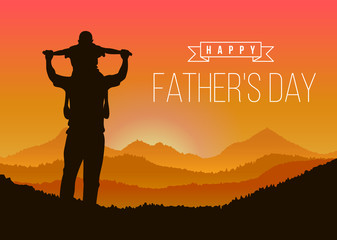 Father's Day is right around the corner and there aren't a lot of advertisements or sales to celebrate fathers as there was for Mother's Day. It will be nice for dads to receive something other than the generic list of the usual gifts like a new grill, fishing gadgets, tools or any that falls under the stereotype. This Father's Day surprise your father, or anyone that represent a father figure to with something they would love and use daily. Here are 5 items to buy for Father's Day.
A Wallet
Every man needs a wallet even though they are unlikely to buy it themselves. Have you seen some dad's wallets? Some have duct tape holding it together and some are on their last leg. You can find all sorts of old business cards and family pictures in there collecting dust. A good wallet will last a long time and become very functional. Your husband, father, grandfather, etc. will love and appreciate this gift and will never forget how they got it. Looking for some nice and durable wallet, check out some at this link
https://www.teresacollections.com/collections/wallet/products/piquadro-pu1392vi
A Belt
Belts are another essential and valuable item. Why get a belt specifically? Because usually dads are not going to go belt shopping and they usually aren't bothered with the old, worn out, ragged looking belt. He might actually love the way the belt shows off age and the obstacles it's been through. A nice belt will withstand the weather and the usage. https://www.teresacollections.com/collections/belts
Sunglasses
No matter what season it is or the weather is outside, a man needs his glasses. Sunglasses are not only stylish but are resourceful as well. There are numerous scientific reasons on the importance of sunglasses. It protects the eyes from the direct sunlight and it adds style. Sunglasses are a "on the go" accessory that adds a little bit of flavor into every outfit. Why not give him something that is stylish and can be used in and out of seasons.
https://www.teresacollections.com/collections/teresacollections-sunglasses/products/balmain-bl2039
A Watch
Watches come in so many different styles and there is no such thing as in ugly watch. If you hadn't noticed, almost every man has a watch of some sort. Whether it's run down and broken or it's covered in jewels, watches are very valued accessory. Watches complete every outfit and will last forever if kept well. Finding the perfect watch is not hard because each watch gives off a different vibe and you'll know once you have found the right one.
https://www.teresacollections.com/collections/teresacollections-luxury-collections-of-men-and-womens-watch/products/gant-ridgefield-gt
A Good Bottle of Wine (or Sparkling Wine)
This isn't just some grocery store or liquor store wine that he can get for himself on any other day of the year. Go to a local winery and surprise him with a nice bottle of wine. If alcohol is not in the picture then find an equally nice bottle of sparkling wine.
Let's make Father's Day a little different this year. To all fathers, dad, daddy, papi, baba, papa, and granpa, thank you for always.